Jeddah Anchor is a committed ship chandelier service who strives to deliver the best maritime products and services.
Based in Saud Arabia, we work around the clock to supply those in the domestic and international offshore sector.
The inventory we have is ever-evolving, allowing us to proudly stand head and shoulders above our competitors within the maritime industry. If a product is not within our inventory, we readily source it, whether it's foreign or local. We're transparent in our costs, and we're reliable in our services.
It's this professionalism, efficiency, and swift turnaround time that has enabled us to surpass our domestic and international clients' needs, whether it be logistical, provisions or equipment.
Purchasing through us is more than a transaction; we render up the finest solution to eradicate your convolution.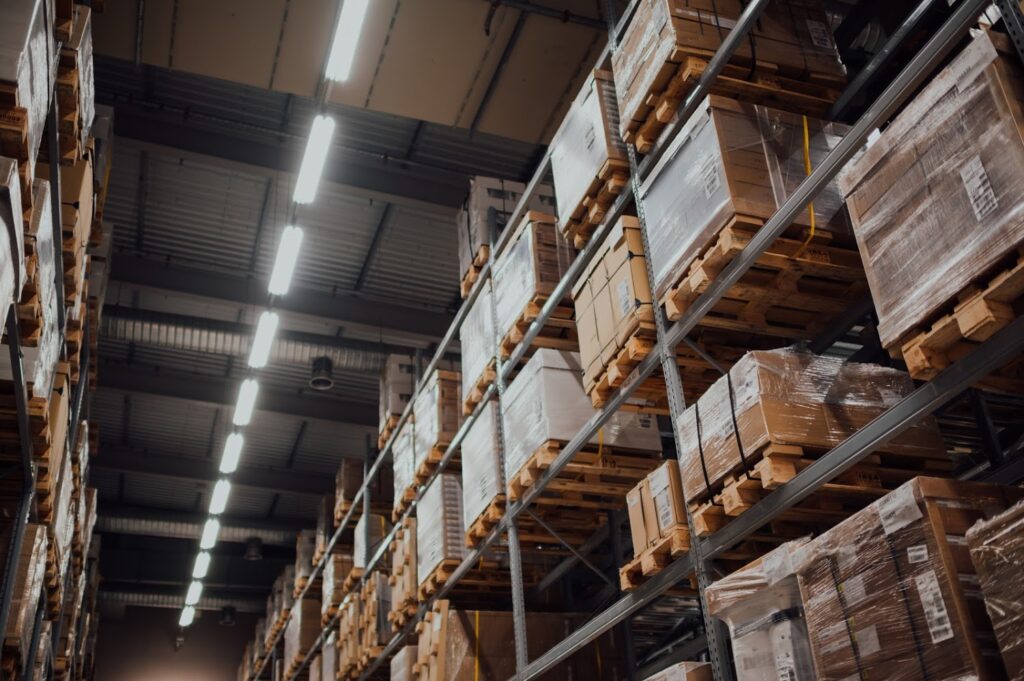 Jeddah Anchor Trading Est consistently endeavors to maximize its outcomes for customers and shareholders through integrated marine solutions. In the long term, we seek to become their default partner and prime maritime service provider
Our experienced, dedicated, and groundbreaking workforce is what drives the efficiency behind our operations and processes. We are continually evolving to provide the best customer care, satisfaction, and maintain retention. Customer feedback is the pinnacle of our improvement and our success.
Our clients pride us on our proven records of reliability and transparency. Thus, our quality services and transparency have allowed us to secure repeat relationships within the maritime industry. Therefore, we strive to sustain this hard-earned reputation as we look into the future.
Customers' needs are our core focus, and we are continually seeking innovative ways to exceed their expectations. Our flexible one-stop marine service uses cutting edge technology, a variety of services, and a team of around the clock specialists, to meet rising demands.
It's crucial to us to minimize time and money for our clients; we do this by being flexible to their changing schedules and efficiently troubleshooting for quick resolutions. While at the same time, we firmly adhere to local and international requirements. From the first point of contact to the final delivery, we strive to upkeep a powerful work ethic and our integrity.
We strive for excellence safety and quality standards; we don't settle for ok. We're always looking to reach the maximum levels of accreditation for individuals and processes.
Throughout the organization, we set a tone for a culture of excellence by going beyond routine compliance. Because of our emphasis on continuous improvement, it's enabled us to have an outstanding safety record.
Our global team of specialists is on standby 24 hours each day to fulfill your needs. Our rapid response enables timely deliveries based on your schedule.
We are ship supply experts
Our experts have a deep maritime heritage and rich supplier relationships. Mainly, we specialize in ship supply, whether it's materials, goods, or food.
Our efficient in-house team of professionals is continuously creating and developing new tech platforms. We must sustain our innovative solutions so that we can make a mark inthis industry.
We adhere to the highest ethics and compliance standards. This is done by maintaining quality health and safety for our food safety management systems, customer satisfaction, staff, and partners.
Further to this, we also ensure the sustainability of our supply chain and strict compliance with national and international protocols
Our team has an insatiable appetite for fulfilling customers' demands and always encourages new ideas and partnerships.
If you wish to know more about news within this industry,
visit our LinkedIn page for more information.
Commercial Fleet Merchant Vessels
Our services are vast for all types of merchant's vessels, ranging from container ships to tankers. Under the umbrella of our supply service, we provide
general ship supplies, marine equipment, and spare parts. Whatever you
require, we will go out of our way to supply; our customer service is unrivaled.
We ensure we upkeep our levels of precision and speed when delivering ship supplies to our clients. In particular, we have extensive knowledge of
docking complexities and intricacies when providing initial fills for new builds.
For this reason, our rich relationships with various suppliers save you time hunting down reliable ones. With us, we guarantee delivery with short lead
times for your technical stores. Likewise, we make sure your schedules are met, delays are avoided, and unforeseen costs are escaped.
Offshore Oil & Gas Industry
We're aware of the common concern of building a trustworthy relationship while operating in a remote location. Our qualified technicians and their
extensive experience provide you with an efficient service, allowing your operations to be undisturbed.
Whether it's general supplies, provisions, logistics management, or offshore catering, we timely meet global demands.
We execute planning and delivery times to the finest detail. We're adept at working on short time frames and can load provisions as soon as a ship
docks. Specifically, we offer high quality fresh, frozen and dry provisions, cabin and deck stores, and more.
We ensure customer success by continually expanding our product choice to represent your cruise brand and its renowned standards, irrespective of budgets, or logistics.
Our team is well accustomed to the needs and nuances of global military operations and peacekeeping forces. Based on your needs, we can deliver provisions, bonded stores, marine equipment, and spare parts.
We have a broad range of experience supporting tall ships and all types of tall ship events, and can effectively assist you on your journey
We have a vast range of products and services which include:
We ensure our marine parts are gathered from well known marine principals with transparent records. All of our stores provide reliable and durable equipment.
If you require ship accessories and marine equipment for your deck, engines, or cabins, we can provide. Particularly our local warehouse has safety equipment, brushes, tools, rust movers, charts, nautical publications, flags, and much more. Further to this, we deliver engine stores in particular bolts, screws, steel, tools, and heavy machinery
In all voltage forms, we can supply you with electrical equipment from a simple light bulb, to the most state of the art piece of electricals. Our in depth knowledge of products and the global market, allows us to meet your electrical requirements rapidly. As well as getting them to you on time.
At Jeddah Anchor, we go a step further and prioritize the safety and protection of your passengers and crew. Therefore we can make sure you have the best safety equipment, fire protection, and firefighting system.
By having the correct safety and rescue equipment on board, you will also meet regular compliance checks and minimize the chances of an accident onboard.
Provisions and Bonded Store
We supply top range fresh, frozen, and dry provisions storing them in our warehouse. Anything fresh like fruit or vegetables we purchase daily from the market. In addition to this, we supply rations, liquors, tobacco, cigarettes, televisions, gift items, and much more.
All of our provisions meet local and international compliance checks.
Whether you need medicines, medical equipment, or safety products, we can supply them based on your demand.
All of these supplies are strictly checked and pass strict compliance standards.
Due to a new print on demand technology, we offer a significant number of charts and publications in less than 24 hours. Further to this, we can also supply navigational products, such as clocks, flags of all nations, logbooks, hydrometers, electronic charts, sextants, plotting tools, and many other items.
We can supply many things for your ship's cabins ranging from soap to bedding and galley equipment. Our cabin stores have some of the finest equipment from all over the world. It's important to us, our clients and individual seafarers are satisfied.
Uniforms and Personal Protective Equipment (PPE)
To ensure strict sanitary and safety conditions are met, we supply the most durable and high-grade PPE. In particular, we supply head protection, eye protection, ear protection, breathing protection, and face protection. We also provide safety footwear, hardhats, coveralls, safety glasses, gloves, and much more.
For your gallery, we can supply the following: Different types of beverage equipment, various cooking equipment, dishwashing equipment, food preparation equipment, laundry equipment, refrigeration equipment, serving equipment, and stainless steel equipment. If anything is not on the list, we will be more than happy to supply it.
Our team is devoted to fulfilling every client's needs; to achieve this, we provide round the clock customer support. We efficiently oversee the coordination and clearance of ship spares. We do this by safely transporting them to our warehouse and immediately delivering them to your vessel alongside your ordered stores.
Simply co-sign the spares to our address in the form of faxing the AirWayBill, Bill of Lading, and Proforma Invoice to our Customer Spares Department.
Upon this notification, we will ensure they arrive at your designated airport or seaport, two days in advance of your ship docking. Also, we can deliver the product to your ship in the anchorage area in case requested.
Contact and port of supplies
To submit an inquiry to our team, you can contact us during our office hours of 8:30-5:30 pm (GMT+3) at:
Jeddah Islamic Port
King Fahd Shipyard
6659 AL MADINAH AL MANAWARAH RD
AL FAISALIYAH DISTRICT
23441 JEDDAH
KINGDOM OF SAUDI ARABIA